Hilda is the Buddyverse canonical protagonist of Black and White. She is also a representation of the female player character that faces off against Team Buddy.
If you are looking for the
Prehistoric Unova
version of Hilda, please see
Hildegar
What if I Had A Pokemon Evil Team?
Hilda and Hilbert represent the female and male player character in the Evil Team video.
However, in the "What is the Buddyverse?" video, Mr. Buddy says that Hilda is the trainer—later champion—that defeated Team Plasma in Black/White. Since the player is also going through the league while facing off against Team Buddy, it's unlikely that Hilda is the canon hero of the "What If I Had a Pokémon Evil Team?" video.
Trivia
There were initially plans for Hilda to appear in the "Alolan Vacation" videos. She was going to appear with Red in a horror-styled story in Alola. This appearance was scrapped when "Alolan Vacation" was reduced to solely Cynthia's story.
Images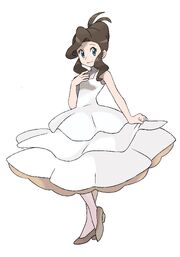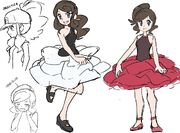 There was also going to be an idle animation for Buddyized Hilda, check it out here: https://twitter.com/MrShyGuyBuddy/status/1207207853326397440